Bangladesh
Australia
Canada
China
India
Malaysia
Singapore
United Kingdom
United states
Back
A Brief about How FloKoin Affiliate Working

You have to get up at an obscene hour. Drive to work in complete gridlock, with streets clogged with other half-asleep commuters. Work through mind-numbing email after mind-numbing email until the delicious release at 5 p.m. Doesn't that sound awful? 
What if you could generate money at any time, from anywhere even while you sleep instead of struggling with the monotony and drowsiness of the rat race to make a few bucks? Affiliate marketing works on this principle. Affiliate marketing is a popular strategy for generating considerable online revenue and driving sales. The increasing drive toward less traditional marketing strategies has proven to be quite advantageous to both companies and affiliate marketers. In reality: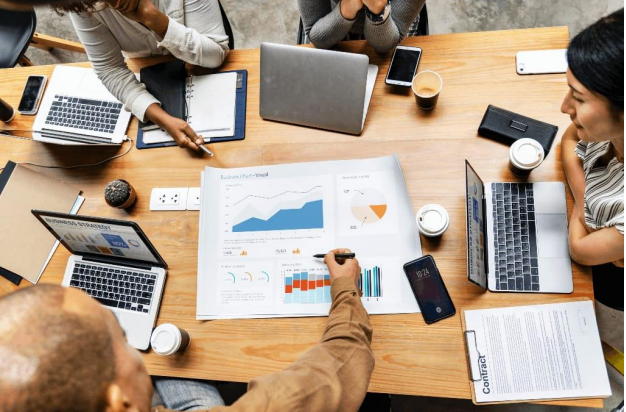 Affiliate marketing is used by 81 percent of companies and 84 percent of publishers, a ratio• that will continue to rise as affiliate marketing spending in the United States rises year after year.
Affiliate marketing spending in the United States is increasing at a rate of 10.1 percent each• year, bringing the total to $6.8 billion by 2020.
In 2018, content marketing was estimated to cost 62 percent less than traditional marketing• tactics while producing three times the number of leads. The impact of affiliate marketing can be ascribed to 16 percent of all internet orders.
In the months of June and July of 2017, Jason Stone, aka Millionaire Mentor, was• responsible for as much as $7 million in retailer sales thanks to his affiliate marketing.
What Is Affiliate Marketing and How Does It Work? 
Affiliate marketing is the process of earning a commission by promoting the products of another individual or firm. The affiliate simply finds a product they like, promotes it, and earns a portion of the profit from each sale they make. Affiliate links from one website to another are used to track sales.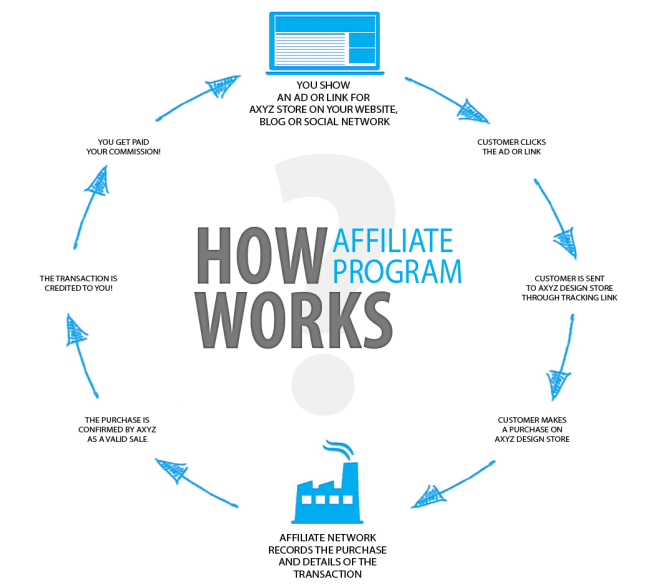 How does affiliate marketing work on FloKoin 
FloKoin is a one-stop shopping site that makes life easier by offering discounts, coupons, cashbacks, and offers across a wide range of product categories. We're here to bring businesses/merchants and consumers together. We've introduced virtual E-gift Cards and Loyalty Cards, which have revolutionized online purchasing and saving. We take care of our Merchants and Customers, strengthening their relationship and loyalty. Affiliate marketing works by distributing product marketing and creation tasks across parties, allowing companies to tap into the skills of a wide range of people for a more successful marketing approach while rewarding contributors with a cut of the profits. Three parties must be involved in order for this to work:
Recommendation
-We will market your store using our websites, all available social media channels (Facebook, Instagram, Pinterest, Email marketing, SMS blasts), and our app, as well as drive customers to your store. Billing, payment, and customer service will be handled by Autodesk - The Americas. We can agree on a lucrative commission for each successful traffic conversion, registration, and sale.
Model of Collaboration

-The marketing approach will be the same as point 1, but in this model, we will sell Autodesk - The Americas products directly to customers. Customers will check out from my platform, receive a URL / code, and then use that code or link to purchase the product from your platform. We can resolve payment concerns on a weekly or quarterly basis.

Reseller

– The reseller will be us. Sales, marketing, provisioning, billing, and L1 support would all be handled by the reseller. There is the possibility of integration or connectivity between the two platforms here.
Affiliate marketers get compensated in a variety of ways 
Affiliate marketing is an evident allure for anyone trying to enhance their online income. It is a quick and inexpensive way to make money without the effort of actually selling a product. However, how does an affiliate get compensated after connecting a merchant with a customer? It's possible that the answer will be difficult. The customer does not always have to purchase the product in order for the affiliate to receive a commission. The affiliate's contribution to the seller's sales will be calculated differently depending on the program.
The affiliate may be compensated in a variety of ways:
Pay as you go
This is how affiliate marketing usually works. The merchant pays the affiliate a percentage of the product's sale price once a customer purchases the product as a consequence of the affiliate's marketing efforts. To put it another way, before the affiliate is paid, the investor must really invest in the product.
You'll be charged per lead 
Pay per lead affiliate schemes are a more complicated method that pays the affiliate based on the number of leads converted. The affiliate must persuade the customer to go to the merchant's website and take the requested action, such as filling out a contact form, signing up for a product trial, signing up for a newsletter, or downloading software or files.
Pay-per-click advertising 
The goal of this program is to encourage affiliates to send customers from their marketing platform to the merchant's website. This means that the affiliate must entice the customer to switch from the affiliate's site to the merchant's site. The affiliate is compensated based on the increased traffic to the website.
Affiliate marketing is a great alternative for people who want to take charge of their own finances by focusing on performance-based revenue streams. Working in tandem with a seller, a determined affiliate marketer can earn a passive income without having to produce their own product or service from the comfort of their own home.
Although the work's success is dependent on the affiliate's marketing skills, it can be an effective approach to reach your financial goals as a primary career or a lucrative second job.
Affiliate marketing, which may be done through reviews, blogs, social media, webinar software, and other platforms, is a new frontier in marketing that's just waiting to be explored. If you use the advice in this post, you'll be able to engage your audience, convert passive readers into active buyers, and boost your earnings one click at a time.